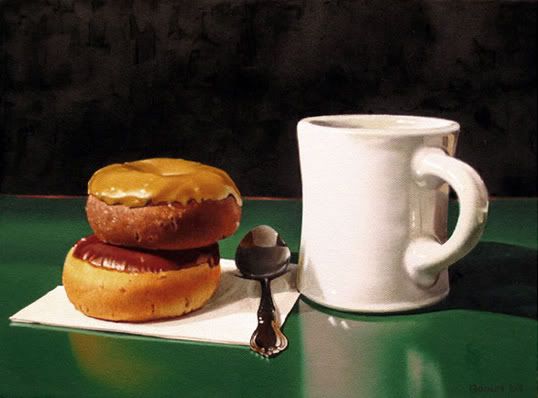 Ralph Goings
, Donuts and Coffee, 2002
"He has drawn our attention to the ordinary everyday experience of American life... showing that there is beauty in the mundane."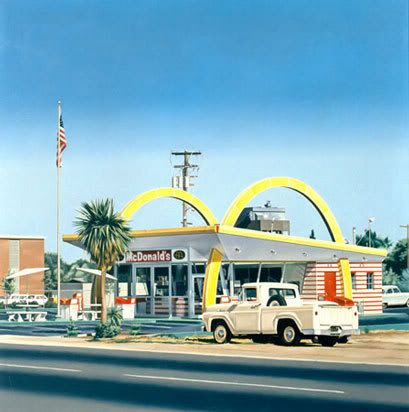 McDonald's Pickup 1970
Double Ketchup 1996-1997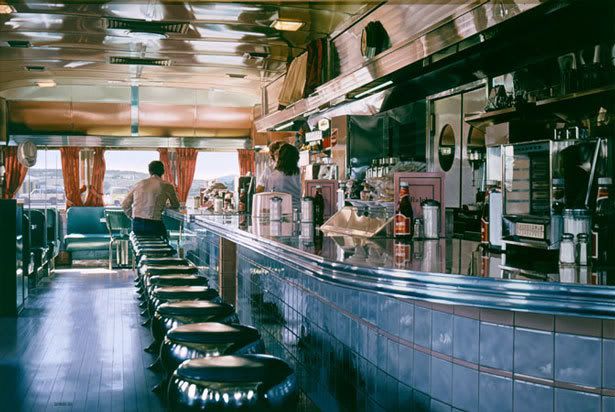 Diner, 1982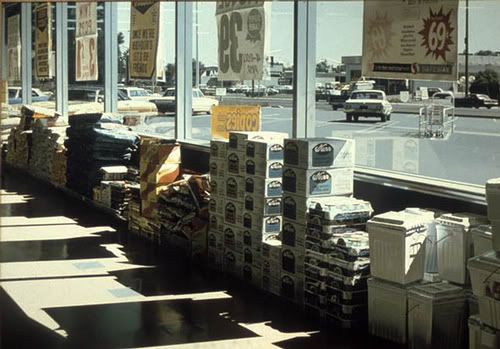 Safeway Interior, 1974
"My paintings are about light, about the way things look in their environment and especially about how things look painted.
Form, color and space are at the whim of reality, their discovery and organization is the assignment of the realist painter."
-Ralph Goings, 1978
Chevrolet Tailgate, 1983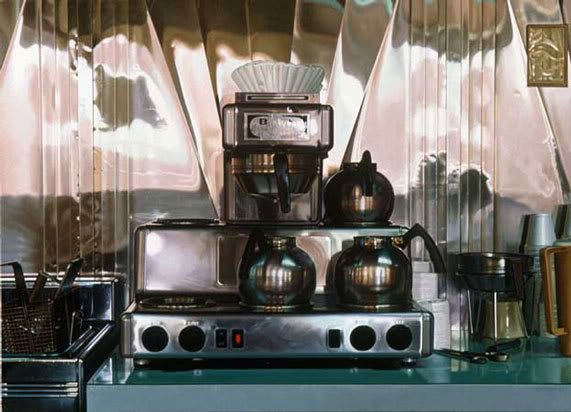 Coffee Machine, 1991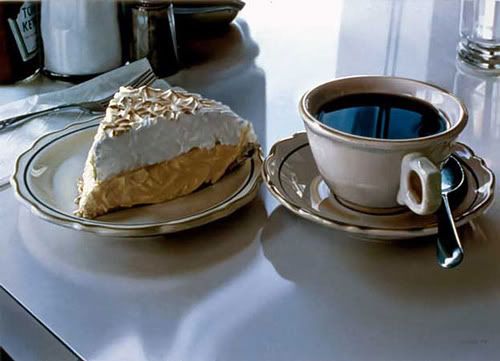 Cream Pie, 1979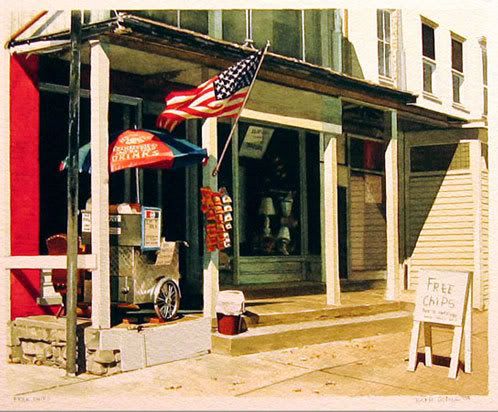 Free Chips, 2004
I would say his work is definitely more focused on iconic images of America, rather than a true sample of American life, but I love it nonetheless. Moreover, as a student abroad, looking at these images comforts me and makes me feel a little at home in an odd way.